Alternative Construction Techniques to Ramp Up Healthcare Infrastructure
Date: 29th May 2023
With the goal of time and cost optimisation, the modular system approach rises in the playing field for construction techniques.
With the advent of innovative and efficient building technologies, Design Director, Nithin Hosabettu speaks with journalist Nagesh Joshi, Editor, Healthcare Radius to deliberate on modular construction methods that have played an imperative role in producing building elements in a rapid and methodical manner.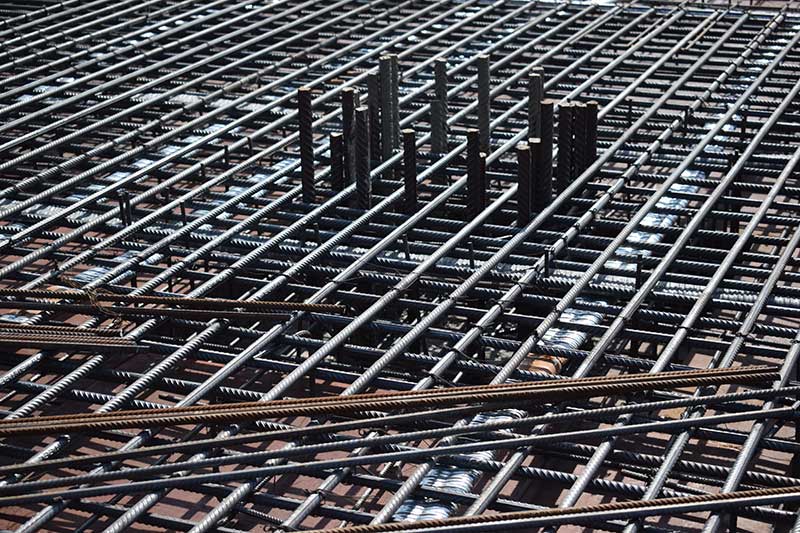 Site Photo of SUHRC
Nagesh Joshi: What are the key advantages of modular construction?
Nithin Hosabettu: The key advantage of modular construction is the swift pace of execution on site. In addition, the simultaneity of ongoing site work alongside ex-situ prefabrication and assembly helps in increased efficiency to achieve the final product, thus saving time and other vital resources.
Owing to its inherent concept of repetition, it is also beneficial for reducing the wastage of materials. Furthermore, modular products are better value-engineered since more time can be devoted to their precision. As a result, the final product using this construction system is more detailed, with laudable finishing details and accuracy.
NJ: Particularly in healthcare, why does modular construction make sense?
NH: Today, healthcare projects are the need of the hour. With a tight timeline to adhere to, a modular approach adopted for these projects proves indispensable. Moreover, hospitals must be designed as flexible buildings, allowing adaptability to the ever-growing industry, changes in requirements by management, and the evolution of medical technologies. Modular systems authorise these flexibilities with ease of replacements.
Considering the significance of hygiene management in hospital environments during renovations, modular construction, such as dry walls, light gauge framing system (LGSF), modular metal partitions, modular ceiling systems, etc., can help reduce dust at the site. In addition, the ease of alterations increases manifolds with such modular methods.
NJ: How do the alternatives, such as pre-fab units, precast concrete blocks, premix/ready-mix concrete, etc., compare with modular construction in terms of advantages and disadvantages?
NH: Prefabricated units such as precast slabs and other structural elements are, in fact, a part of the modular methodology. Although, despite retaining the ability to be constructed in modules and assembled on-site, these concrete structural elements require utmost precision to avoid hurdles during assembly on site. Several factors need to be complied with; the joints need to be adequately sealed, core cuts for services and other essential site conditions need to be planned in advance, and additional revisions in planning as per site requirements have to be thought ahead of time to avert obstacles during execution. Furthermore, these construction methods require skilled labour and a longer lead time for procuring materials than conventional construction techniques, which can add to the cost.
NJ: How expensive and time-consuming (or otherwise) is modular construction for healthcare operations?
NH: The cost depends on the type of modular system at play. For instance, while the cost may be higher by 10-15% for some structural elements, modular operation theatres may cost considerably excessive.
The cost spectrum for internal wall partitions is also diverse; depending on the typology – some are marginally higher than conventional masonry systems, and some are 30-40% more expensive. Modular ceiling systems follow a similar protocol for their costings. While easy installation and a reduced execution time are the principal competitive advantages for modular systems, the lead time in acquiring these materials may fall into the drawback bag, based on the types of systems available in the market, with some being imported as well.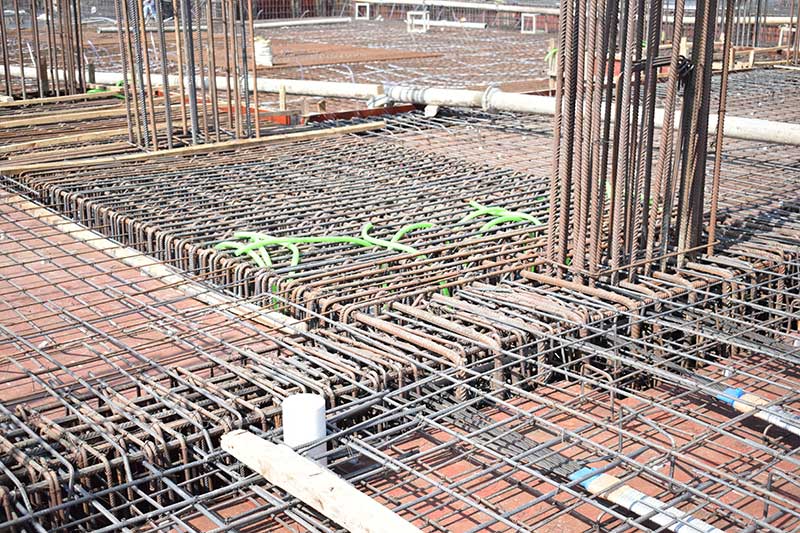 Site Photo of SUHRC
NJ: What healthcare purposes does modular construction make sense for and why?
NH: There are multiple benefits of availing a modular modus operandi, especially for healthcare projects. For example, internal wall partition systems such as drywalls made out of gypsum, calcium silicate, cement board, LGSF systems, and metal partition systems can be used for sterile rooms and ICUs. Entire operation theatre spaces can also be fabricated via these systems. These grant flexibility in incorporating all the services within them, such as electrical, plumbing, LV, etc., whilst permitting dust and noise-free changes in services, regardless of the ongoing functioning of the hospitals. Bedhead panels, pendants in ICUs, modular furniture for workstations, nurse stations, loose furniture, readymade counters with inbuilt storage, pantries, modular doors and windows, and modular ceiling systems are some of the ancillary modular products used in most healthcare projects.
NJ: What has been your organisation's experience with adoption of modular construction? Kindly elaborate with timelines and costs.
NH: We have extensively utilised several modular schemes in our projects, with a predominance of internal wall partition systems in gypsum and LGSF systems. However, we soon comprehended that despite their merits, they could be challenging for hanging weights, such as overhead storages, which require thorough preplanning. As a solution to boards that are necessary for miscellaneous purposes coherent to weight factors, wet area usage, enhanced grade of acoustics, fire resistance, etc., the vendors have devised one type of board that agreeably caters to these purposes while attributing to changes in requirements, at the cost of its higher market value. As mentioned, we have wielded modular furniture, bed head panels, ICU pendants, and modular grid ceilings in numerous projects at IMK Architects.
NJ: What have been the tangible and intangible benefits delivered as per this experience?
NH: By virtue of obviating assembly time, these systems affirm a faster delivery of construction projects. Their worldwide recognition will help scale production and accelerate feasibility and economic value, thus enumerating its tangible benefits. The products used are more refined and detail-oriented, which paves the way for automating these systems in producing the products to save time and cost.
As an elemental intangible benefit, organisations will be able to flourish with the increase in the number of projects. Better products will guarantee stellar customer satisfaction with a better user experience.
NJ: What do you see as the future of adoption of modular construction in India? What are the plans of your organisation in this regard?
NH: The building field is developing at a rapid pace, with the introduction of new technologies that quickly adapt to ongoing systems of construction. Modular construction techniques have a promising future, inducing user-friendly workability. Complete space modular solutions have been adopted worldwide, and it is only a matter of time before India gets a stronghold on it. Being cognizant of customisation demands, with the future refinement of these systems through research, experience and attention to detail, modular construction will also try to indulge in flexibility to such customisation, thus making it a tour de force of upcoming building technologies.