Calamity-Proofing High-Rise Apartment Buildings: Fires
Date: 28th July 2022
Vertical living offers several advantages to city-dwellers and elevates urban life. High-rise apartment buildings do not just provide affordable living solutions - they also serve as a calm and peaceful sanctuary away from the hubbub of the city.
However, as the skylines of our cities continue to see a high-rise housing boom, how can we ensure the safety of their inhabitants?
Of prime importance is ensuring that all fire safety measures are in place – across the globe, there have been innumerable instances of lives being lost due to negligence in this regard. Most recently, six lives were lost, and 23 others were injured in a major fire outbreak on the 19th floor of a high-rise in central Mumbai.
It is, therefore, essential that home buyers conscientiously check for the measures adopted by a high-rise. Early detection and proper management of a fire outbreak is the best approach in case of a crisis. Prospective homebuyers looking at buying an apartment in a high rise should thoroughly check all the fire-safety measures incorporated by the developer before buying an apartment.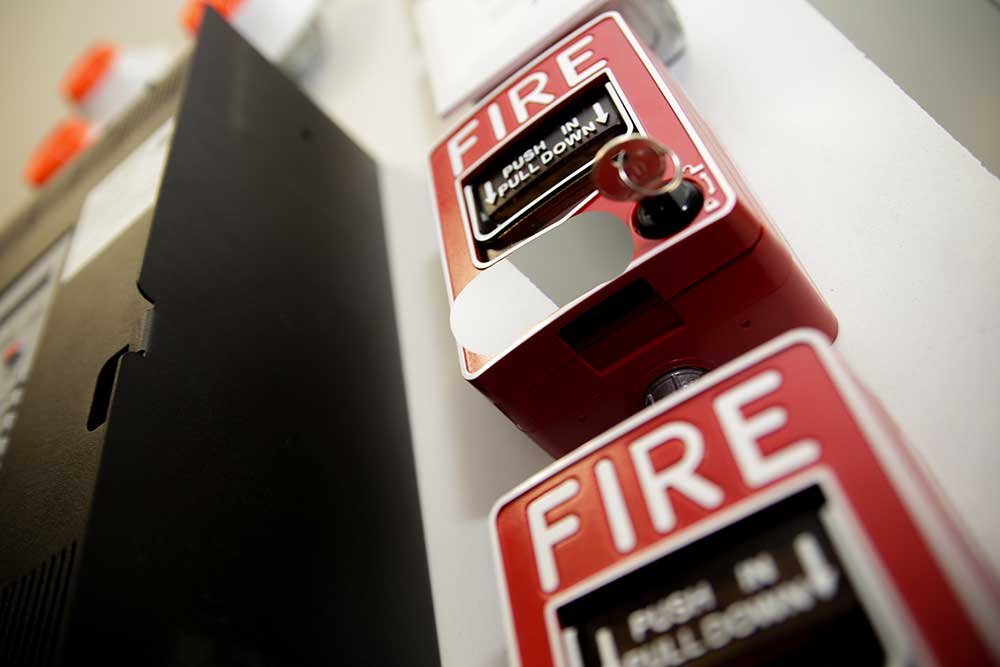 Foremost, it is crucial for the construction materials used in the building to be fire-resistant. Provisions must also be made to accommodate ample refuge areas, depending on the occupancy of the high-rise. In addition, the building must be well-equipped with safety devices such as heat sensors, smoke detectors, and fire escape chutes. Finally, a reliable system of overhead water sprinklers, fire hydrants, and wet riser water tanks must also be established.
Along with the building design, the spaces outside the building, roads and other areas are essential to check. The dynamics of the location of the building and the state of the infrastructure in and around the area play a huge role. For instance, high-rises should be designed so that emergency vehicles can get as near as possible to the building. The vehicular accessway leading to a high-rise should be wide enough to allow a fire-fighting vehicle to pass through. There need to be adequate approach roads and avenues for the same.
Furthermore, there should be a minimum of two access ways in and out of the high-rise building. A multi-storied building must have alternative staircases for reaching all the floors. Suitable arrangements must be in place to store an adequate quantity of water and facilities to source more water in case of a major fire hazard. All building electrical circuits need to be designed with high-quality fire-proof materials and workmanship. Additionally, the lobby and evacuation areas must be sufficiently ventilated to withstand and resist both fire and smoke for at least an hour.
The National Building Code (NBC) provides comprehensive guidelines about various Indian Standards to be followed during building construction and various other safety requirements that need to be implemented. It includes specifications regarding building categories, dangers to avoid, rules for the exit, fire detection, alarm systems etc.
To ensure maximum safety, developers can go the extra mile and include additional safety features in high-rise apartment buildings - regardless of whether they are mandatory as per standards or not. One such measure includes the provision of additional staircases for early evacuation. The entrance doors to every apartment can also be made with fire-resistant materials. Moreover, portable fire extinguishers can be provided on every floor, electrical meter rooms and lift machine rooms. Providing a diesel generator backup for the fire-fighting system is also essential to ensure no interruption or delay in case of an emergency.
Fires can be massively fatal calamities - developers and architects must make sure that all fire-safety measures are in place to prevent any mishaps. As a precautionary measure, potential homeowners must also conduct a thorough audit of the same.