Next Generation Hospitals – The Need of the Hour!
Date: 04 September 2020.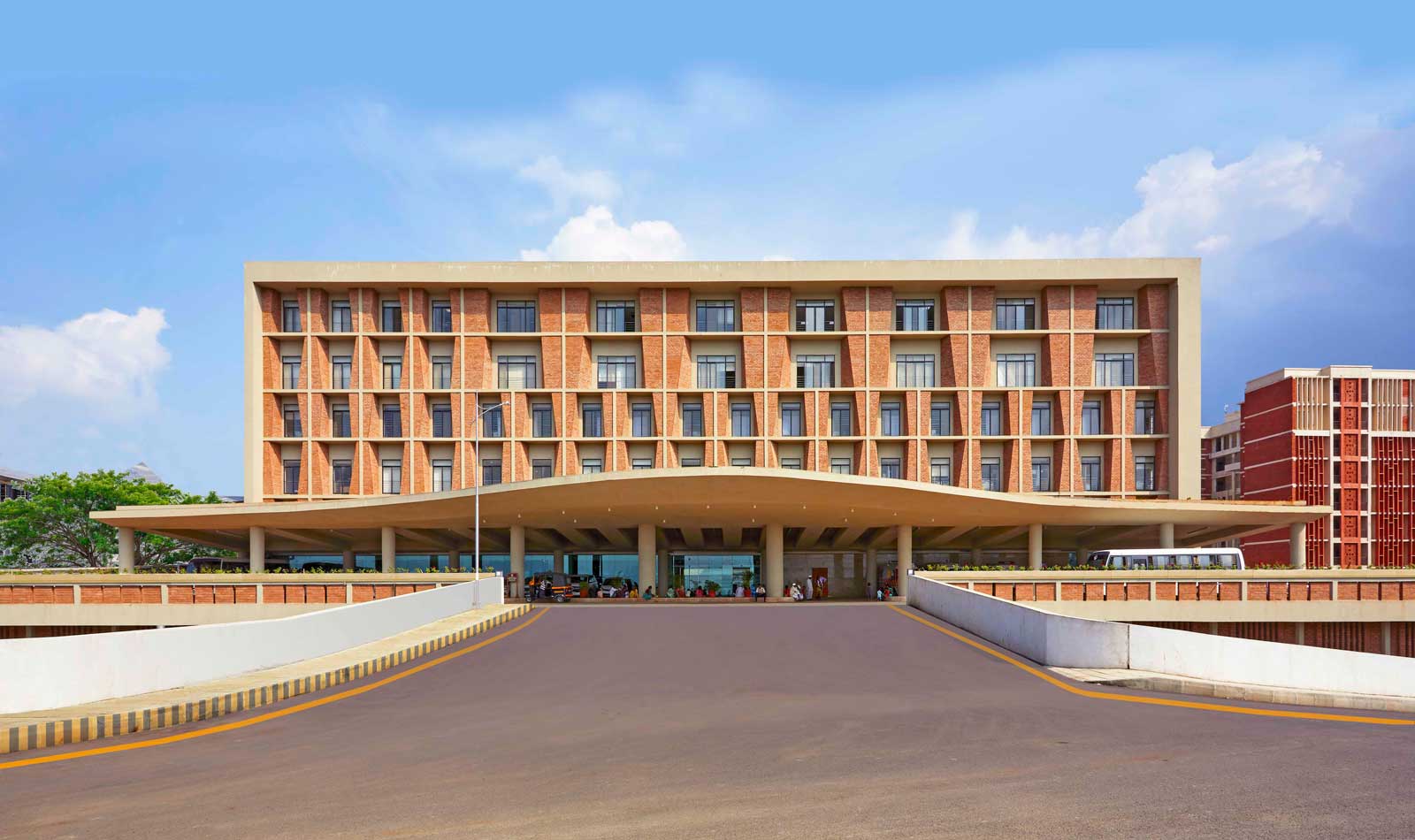 Symbiosis University Hospital & Research Centre, Pune
Development of better-designed new generation hospitals, using energy-efficient materials and innovative construction technologies can help improve the healthcare system in India and reduce their lifecycle cost.
India has a ratio of seven doctors, ten nurses and nine beds per 10,000 people, which is much lower than the global average. This statistic is compounded by the large disparity of access to specialised care between the urban and rural areas. This leaves 700 million people underserved by our healthcare system. As a country, we need to address this insufficiency urgently using integrated technology-driven solutions.
Enabling multifunctional hospitals in every corner of the country may be challenging, thus, an alternative layer of primary healthcare fabric needs to be initiated in urban slums and rural areas to endorse health awareness and offer primary remedial assistance. The necessity of these hospitals needs to be socially and economically oriented rather than only politically. This requires the government's intervention in the policy framework governing the healthcare sector.
Furthermore, every district of the country needs to be equipped with speciality hospitals to cater to the rural population, reducing the patient load on urban speciality hospitals. Some authors have described the big hospitals as "monuments to disease", struggling to sustain with poor infrastructure and high maintenance costs.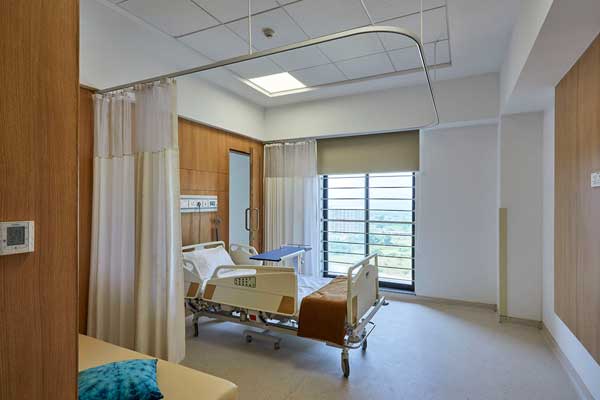 Our new generation hospitals are conceptualised based on social, curative care and economic factors by breaking down the enormity of the hospital to scalable problems.
The hospitals are designed to achieve high-quality standards while still being cost-effective. This is achieved through biophilic, energy efficient strategies and interactive design interventions. By adopting simple processes to prioritise critical healthcare design services and conceptualising design solutions keeping in mind all the stakeholders – patients, doctors, nurses and staff, the design can ensure the facilities have low maintenance costs and are affordable to the communities they serve.
Owing to rapid urbanization in recent decades, a vast majority of India's population remains underserved by the currently available infrastructure and as such we are already playing catch-up and need to urgently address this shortfall.
To tackle this problem rapidly the construction time for healthcare projects needs to be reduced drastically. Technologies and design solutions need to be adopted, which can deliver high quality projects within 12 months. Building Information Modelling, IMK Scrum Process and Modular Design strategies can be used to achieve this goal. It helps in determining the specifications of the building and aids in pre-empting problems, shortening the time of construction to save costs. Modular design strategies allow for a higher construction quality at lesser expense. It allows for flexibility in construction as multiple modules can be constructed simultaneously, which reduces the construction time and also the cost.
I.M. Kadri Architects has 50 years of experience designing hospitals and is constantly striving to build the best Next Generation Hospitals making us expert hospital architects. In our role as a healthcare architects we are currently developing a prototype of a medical hub, which can be replicated across districts for faster and cost-effective solutions.